Heat Pump System Repair Services in Troy, OH
Troy Furnace & Air Conditioning truly cares about your indoor comfort and quality of indoor air. If you're having an issue with a heat pump and need professional to repair it, don't hesitate to call our team to see what it'll take to get your system back online. We are a trusted name in residential heat pump repair and offer emergency heat pump repair services around the clock throughout the Greater Miami County Area.
If you're looking to find a heat pump repair technician that's fast, friendly, professional, and affordable, you've landed on the right page! We encourage you to take that next step and give us a call! We can repair any heat pump, no matter the age, make or model! Schedule heat pump repair services online now!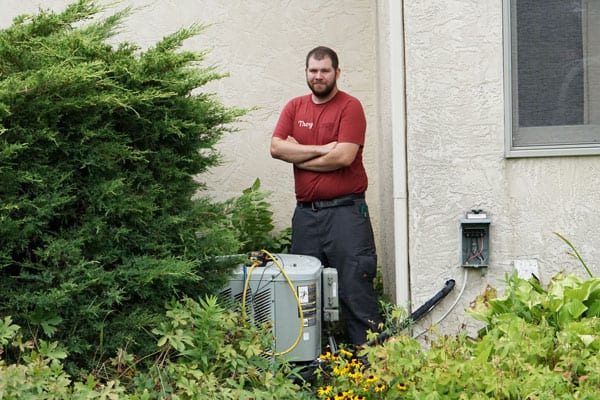 10% off Service Call
Book Now
Convenient Heat Pump Repair Services in Troy, OH
Heat pumps are an excellent system you can use for home comfort year-round: low maintenance, light on energy consumption, and good for the environment. Provided maintenance is performed regularly, homeowners who own heat pumps enjoy these quiet-running systems without any issues for years to come. If you're having issues with your heat pump equipment, one call is all it takes to get the ball rolling and get you back in comfort without breaking the bank. We offer a Service Call to determine what your system needs.
Common Heat Pump Problems
Do You Need Heat Pump Repair in Troy, OH?
If you're having problems with your heat pump system, it may be experiencing one of the common home heat pump repair issues below:
Broken Reversing Valve

As the name suggests, the reversing valve allows the heat pump to work as both a heater and an air conditioner by reversing the direction of the refrigerant. If the heat pump turns on when you want cool air, but not for heat, this is likely the cause. It will also need to be replaced by a technician.
Refrigerant Leak
Like air conditioners, heat pumps use refrigerant, which enables the system to run efficiently, releasing heat from the air to cool it. If your refrigerant levels are too low, likely from a leak, your heat pump will struggle to bring enough heat indoors to heat your home. Have a professional come out to check if the levels are too low or your system needs to be recharged.
Power Loss
Sometimes, a tripped breaker is the root source of the issue. Check to make sure your breakers are all in the correct position. However, if this happens on an ongoing basis, it's likely a sign of an electrical failure with the heat pump, which you should have professionally serviced.
Thermostat Problems

First, check to see that your thermostat is set to cool. If it is, there may be a problem with the thermostat that's causing it to misread the temperature or an electrical problem that's stopping the thermostat from communicating with the heat pump. In either case, you'll need to bring in a professional.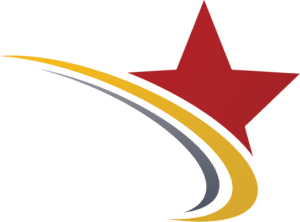 Troy Furnace & Air Conditioning Presents:
What is a Heat Pump?
A heat pump is the smarter, cleaner way to heat, cool, dehumidify and purify the air in your home, and it's an all-in-one replacement for your existing HVAC systems.
It's called a heat pump because it controls your home's climate by redistributing the heat that's already in the air. In the winter, it extracts heat from the outside environment and moves it inside your home. In the summer, the process is reversed: The heat pump takes heat from inside your home and moves it outside. The result? Your home feels great all year. It's a pretty simple concept that adds up to comfortable and energy-efficient climate control.
If you're interested in installing a heat pump into your Troy, OH area home, call us today! We offer quality equipment from top brands in the industry.
Major components of a heat pump system:
Outdoor unit with a coil that acts as a condenser in cooling mode and an evaporator in heating mode
Indoor unit that contains a coil (just like the outdoor unit) and a fan to move the air through your home
Refrigerant that absorbs and releases the heat as it circulates through the system
Compressor that pressurizes the refrigerant
Reversing valve that changes the direction of the refrigerant in the system, to enable the shift between heating and cooling
Expansion valve that regulates the flow of refrigerant through the system
Financing Options in Troy, OH
Buy Today, Pay Over Time with HVAC Financing
Are you looking to upgrade your home's heating or cooling system or need help covering the cost of repairs? Check out our current financing offer! We have partnered with Wells Fargo Bank to help our customers keep their home comfortable year-round.