Service Area Locations
Expert Heating, Cooling & Indoor Air Quality Services
in Tipp City, OH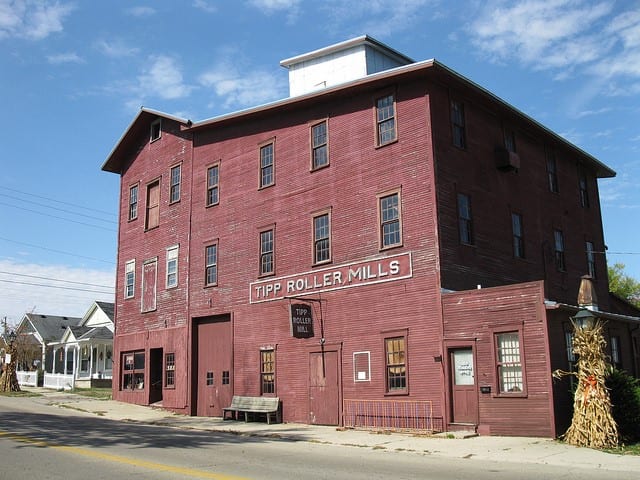 Troy Furnace & air Conditioing
Getting to Know Tipp City, OH
Known throughout the region for its outstanding school system, charming historical homes, and family-oriented friendly atmosphere, Tipp City is located in Miami County. The city has a population of more than 10,100 people. Originally, Tipp City was known as Tippecanoe, and then Tippecanoe City. However, the town was renamed Tipp City in 1938 because there was another town with the same name in Ohio.
It was founded in 1840, 10 miles north of Dayton along the Miami and Erie Canal, which was still developing. Its name comes from Presidential candidate William Henry Harrison's nickname, which was Tippecanoe. He is said to have earned that nickname as a result of his heroism at the Battle of Tippecanoe, November 7, 1811.
The early city was a popular stopping-off point for the boatmen on the canal. The original downtown included a large number of bars and a red light district. The now dry canal locks can be seen just East of downtown. As Tippecanoe City grew, it merged with Hyattsville. City officials say Cowlesville and Ginghamsburg are other villages in Monroe Township that may be likewise annexed in the future.
Today, Tipp City serves as a "bedroom community" or "commuter town" north of Dayton. The cultural focus is said to be largely based on community gatherings.
Schedule Now
Tipp City, OH Homeowners Can Count On Us!
No matter what sort of HVAC problem arises, we are always standing by, ready to come out and get your comfort-making equipment back online. Comfort is our calling, and we aren't comfortable until you're in total comfort. Family-owned and operated, and satisfaction is guaranteed!
Throughout Ohio's frigid winter months, we offer emergency furnace repair and heating and air system installation and replacement for residents looking to stay warm and safe. Regardless of what your particular home heating system needs may be, we furnace and heat pump services at affordable prices with simple and user-friendly financing available. We offer dependable air conditioner services for the summer, such as A/C repair, air conditioner maintenance, and AC installation! We also service heat pumps for cooling.
Furthermore, we are also more than happy to offer residents in Tipp City, OH our year-round AC maintenance and furnace maintenance programs if you're looking to get the most from your air conditioning system, furnace heater — or any other HVAC system for that matter with seasonal maintenance, which should be done every year to keep your systems' factory warranties active. Learn more about our maintenance program.
Our NATE-certified heating and cooling technicians can clean your air duct system and repair leaking or loose ductwork; we install new duct systems and extend existing duct systems into new additions to the home, expansions and renovations, as well as HVAC changes and upgrades. We offer thermostat, humidifier, and other Indoor Air Quality upgrades at installation, just ask your technician!
So if you're asking questions like "why is my A/C blowing warm air?" or "why is my furnace not turning on?" or "why isn't my A/C working properly?", or "what's the best HVAC company near me?" we would be more than happy to come to your home promptly and get you back to breathing easily in superior comfort with peace of mind.