Service Area Locations
Expert Heating, Cooling & Indoor Air Quality Services in Huber Heights, OH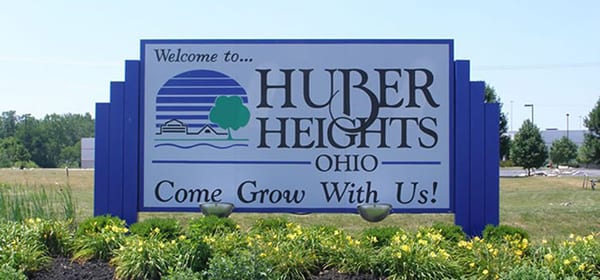 Troy Furnace & air Conditioing
Getting to Know Huber Heights, OH
With more than 13,000 brick homes built by Charles Huber, Huber Heights is widely known as "America's Largest Community of Brick Homes." The city has a population of more than 38,000 residents. It's a large suburban city located north of Dayton in Montgomery and Miami counties.
Even though it continues to grow and annex parcels of Miami County today, Huber Heights is the third largest suburb of Dayton behind Kettering, which has an estimated population of 56,163, and Beavercreek, which has a population of 45,193.
Originally, Huber Heights was a part of Wayne Township, which is now defunct. On Jan. 23, 1981, the town was incorporated as the City of Huber Heights, named in honor of Charles Huber, who was the developer who built nearly 13,000 homes that constitute much of the city. Huber Heights' suburban development began in 1956, with a total area of over 22 square miles. Currently, Jeff Gore is the Mayor of Huber Heights.
Huber Heights is located on land between the Mad River and the Great Miami River; it was developed northeast of Dayton. State Routes 202 (Old Troy Pike) and 201 (Brandt Pike) serve as the main north to south arteries. Shull Road, Executive Boulevard, Interstate 70, Taylorsville, Chambersburg, and Fishburg Roads are the main east to west arteries.
The bulk of the Huber Heights sits between Needmore Road to the south and Interstate 70 to the North. Recent development has expanded the boundaries of the city north into Miami County near National Road. Huber Heights' location near the intersection of I-70 and I-75 has long made it an attractive hub for the trucking industry. The city has a wide variety of tourist attractions, including music and entertainment venues, nature reserves, parks and museums.
Schedule Now
Huber Heights, OH Homeowners Can Count On Us!
No matter what sort of home comfort problem arises, we are always standing by, ready to come out and get your comfort-making equipment back online. Comfort is our calling, and we aren't comfortable until you're in total comfort. Family-owned and operated, and satisfaction is guaranteed!
Throughout Ohio's frigid winter months, we offer emergency furnace repair and heating and air system installation and replacement for residents looking to stay warm and safe. Regardless of what your particular home heating system needs may be, we furnace and heat pump services at affordable prices with simple and user-friendly financing available. We offer dependable air conditioner services for the summer, such as A/C repair, air conditioner maintenance, and AC installation! We also service heat pumps for cooling.
Furthermore, we are also more than happy to offer residents in Huber Heights, OH our year-round A/C maintenance and furnace maintenance programs if you're looking to get the most from your air conditioning system, furnace heater — or any other HVAC system for that matter with seasonal maintenance, which should be done every year to keep your systems' factory warranties active. Learn more about our Whole Home Protect maintenance plans.
Our NATE-certified heating and cooling technicians can clean your air duct system and repair leaking or loose ductwork; we install new duct systems and extend existing duct systems into new additions to the home, expansions and renovations, as well as HVAC changes and upgrades. We offer thermostat, humidifier, and other Indoor Air Quality upgrades at installation, just ask your technician!
So if you're asking questions like "why is my AC blowing warm air?" or "why is my heat pump not turning on?" or "why isn't my A/C working properly?", or "what's the best HVAC contractor near me?" we would be more than happy to come to your home promptly and get you back to breathing easily in superior comfort with peace of mind.