Service Area Locations
Expert Heating, Cooling & Indoor Air Quality Services
in Fairborn, OH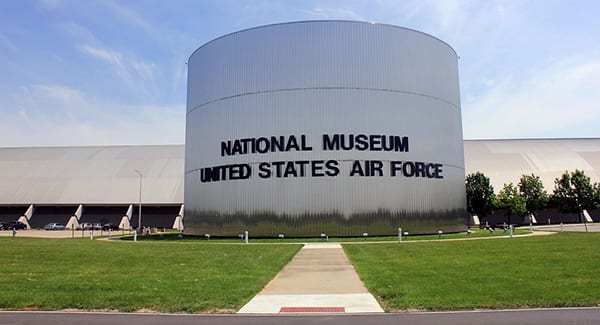 Troy Furnace & air Conditioing
Getting to Know Fairborn, OH
Famous for its role in aviation, the City of Fairborn is located east of Dayton in Greene County, near the Wright-Patterson Air Force Base. Fairborn has a population around 34,000 people. The city has the unique distinction of being the only city in the world with that name, which is a combination of the names Fairfield and Osborn, which were towns that merged in 1950 to make the one city.
Fairborn is extremely rich with history, industry, military, education, art and culture. Prior to European settlement, the area's rich history goes back to Native American tribes like the Shawnee Indians. Before that the Adena and Hopewell Indians called the area home. The part of the city that was Fairfield had been settled by European Americans before Ohio became a state, with the first log cabin being built by George Greiner in 1799. Pioneers who were migrating westward and northward from Virginia and Kentucky thought the area near ideal for settlement because of its proximity to the Mad River.
The part of the city that was Osborn was originally settled in 1850 near what is now the Haddix Road/State Route 235 intersection, near the northern edge of Wright-Patterson Air Force Base. The city is also home to Huffman Prairie Flying Field, which is now part of the Dayton Aviation Heritage National Historical Park. This 84-acre patch of rough pasture is considered the birthplace of aviation. The site is where the Wright Brothers made countless flights in the early 20th century, developed the first practical airplane, and trained hundreds of pilots.
Every August, Fairborn hosts its annual Sweet Corn Festival. Every September, it hosts the U.S. Air Force marathon. Fairborn also has an annual 4th of July Parade.
Schedule Now
Fairborn, OH Homeowners Can Count On Us!
No matter what sort of HVAC problem arises, we are always standing by, ready to come out and get your comfort-making equipment back online. Comfort is our calling, and we aren't comfortable until you're in total comfort. Family-owned and operated, and satisfaction is guaranteed!
Throughout Ohio's frigid winter months, we offer emergency furnace repair and heating and air system installation and replacement for residents looking to stay warm and safe. Regardless of what your particular home heating system needs may be, we furnace and heat pump services at affordable prices with simple and user-friendly financing available. We offer dependable air conditioner services for the summer, such as A/C repair, air conditioner maintenance, and AC installation! We also service heat pumps for cooling.
Furthermore, we are also more than happy to offer residents in Fairborn, OH our year-round AC maintenance and furnace maintenance programs if you're looking to get the most from your air conditioning system, furnace heater — or any other HVAC system for that matter with seasonal maintenance, which should be done every year to keep your systems' factory warranties active. Learn more about our maintenance program.
Our NATE-certified heating and cooling technicians can clean your air duct system and repair leaking or loose ductwork; we install new duct systems and extend existing duct systems into new additions to the home, expansions and renovations, as well as HVAC changes and upgrades. We offer thermostat, humidifier, and other Indoor Air Quality upgrades at installation, just ask your technician!
So if you're asking questions like "why is my A/C blowing warm air?" or "why is my furnace not turning on?" or "why isn't my A/C working properly?", or "what's the best HVAC company near me?" we would be more than happy to come to your home promptly and get you back to breathing easily in superior comfort with peace of mind.