Service Area Locations
Expert Heating, Cooling & Indoor Air Quality Services
in Dayton, OH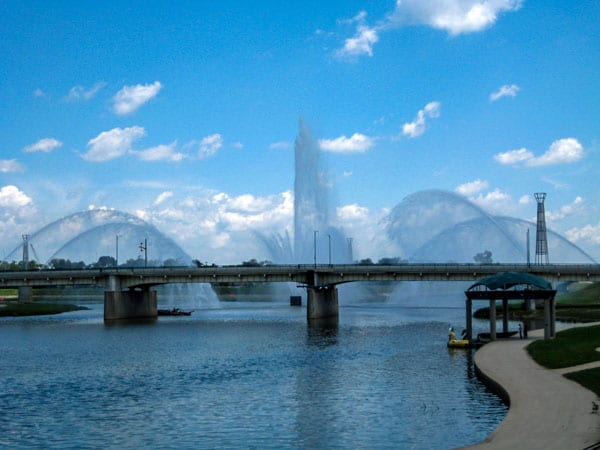 Troy Furnace & air Conditioing
Getting to Know Dayton, OH
Famous for its affiliation with early and current aviation, Dayton is the home of the National Museum of the U.S. Air Force and is the birthplace of Orville Wright, one of the fathers of modern flight. It was founded in 1796 and named after early politician Jonathan Dayton, who was the third speaker of the U.S. House of Representatives.
With a population of more than 140,400, Dayton is the sixth largest city in Ohio. It is the county seat of Montgomery County, with a small portion in Greene County.
Dayton is involved in significant research and development in various fields such as industrial, aeronautical, and astronautical engineering that have led to many technological innovations. Much of this innovation is in part because of the Wright-Patterson Air Force Base and its placement within the community. With the decline of manufacturing in recent times, Dayton's businesses have been successful in diversifying into a service economy that includes healthcare and government sectors as well as insurance and legal sectors.
In addition to defense and aerospace, healthcare accounts for a large portion of the Dayton area's economy. Hospitals in the Greater Dayton area have an estimated combined employment of nearly 32,000 people with a combined yearly economic impact of $6.8 billion.
Dayton is often noted for its important association with aviation; it is the home of the National Museum of the United States Air Force and is the birthplace of Orville Wright. Other well-known individuals born in the city include poet Paul Laurence Dunbar and entrepreneur John H. Patterson. Dayton is also known for its many patents, inventions, and inventors, most notably the Wright brothers' invention of powered flight.
In 2007 Dayton was a part of the top 100 cities in America. In 2008, 2009, and 2010, Site Selection magazine ranked Dayton the #1 mid-sized metropolitan area in the nation for economic development.
Schedule Now
Dayton, OH Homeowners Can Count On Us!
No matter what sort of HVAC problem arises, we are always standing by, ready to come out and get your comfort-making equipment back online. Comfort is our calling, and we aren't comfortable until you're in total comfort. Family-owned and operated, and satisfaction is guaranteed!
Throughout Ohio's frigid winter months, we offer emergency furnace repair and heating and air system installation and replacement for residents looking to stay warm and safe. Regardless of what your particular home heating system needs may be, we furnace and heat pump services at affordable prices with simple and user-friendly financing available. We offer dependable air conditioner services for the summer, such as A/C repair, air conditioner maintenance, and AC installation! We also service heat pumps for cooling.
Furthermore, we are also more than happy to offer residents in Dayton, OH our year-round AC maintenance and furnace maintenance programs if you're looking to get the most from your air conditioning system, furnace heater — or any other HVAC system for that matter with seasonal maintenance, which should be done every year to keep your systems' factory warranties active. Learn more about our maintenance program.
Our NATE-certified heating and cooling technicians can clean your air duct system and repair leaking or loose ductwork; we install new duct systems and extend existing duct systems into new additions to the home, expansions and renovations, as well as HVAC changes and upgrades. We offer thermostat, humidifier, and other Indoor Air Quality upgrades at installation, just ask your technician!
So if you're asking questions like "why is my A/C blowing warm air?" or "why is my furnace not turning on?" or "why isn't my A/C working properly?", or "what's the best HVAC company near me?" we would be more than happy to come to your home promptly and get you back to breathing easily in superior comfort with peace of mind.