Quality Heating System Repair, Maintenance & Installation in Troy, OH
If your home heating system isn't doing the trick to keep your family warm, remember comfort is always an easy phone call away when choosing Troy Furnace & Air Conditioning. Whether your furnace is older, non-functioning, or if you're questioning whether it's able to make it through this season, don't wait until it's too late! Pick up that phone and call us today!
We offer a full selection of gas and oil furnaces and heat pumps from top manufacturers, such as Amana, Carrier, Goodman, Trane, and more! Our services include everything from furnace replacement, heating system installation, and seasonal maintenance. Our preventative maintenance includes furnace tune-ups and heating system safety checks. Get the ball rolling today by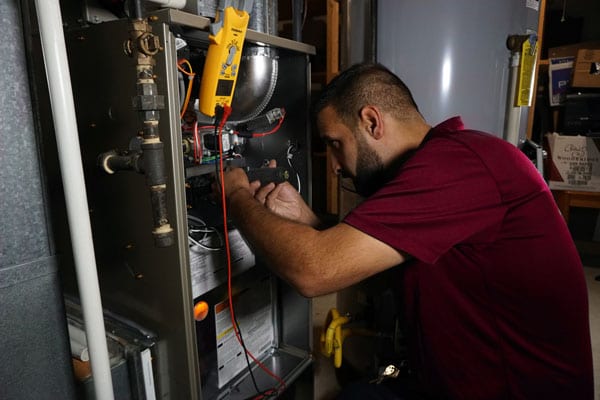 Service Call
We Service All Brands of HVAC Equipment
Are you having problems with your furnace, air conditioner, or heat pump? Troy Furnace & Air Conditioning can help you get to the bottom of it. Check out our special Service Call! If you're ready to take advantage of this special offer, claim this deal today to request your appointment. We service all brands, makes, and models of HVAC equipment across Northern Dayton! 10% off Service Call
Book Now
4 Home Heating Safety Tips
Keep Your Home Safe This Winter
With residential heating systems being the second leading cause of fires and home fire deaths in the nation, we at Troy Furnace & Air Conditioning always put safety first and foremost because we know how heating fires can be life altering. Although space heaters, fireplaces and water heaters are the main culprits for these types of fires — any heating element, including stoves and heating units, can cause fires and should be used with the utmost caution and safety.
Clean Chimney and Check for Damage
If you have a chimney and you use it more than a few times each year, you should have a professional clean it each year before the heating season because of the creosote and soot that tends to gather inside. If you don't want to hire a chimney sweep, you might be able to use a Creosote Sweeping Log, which can be bought at any home improvement store.
Also, check your chimney for structural damage and make sure it doesn't have any cracks. If your chimney does have air leaks, it can change the flame in the fireplace and possibly ignite and cause a fire outside the fireplace.
Check Water Heaters
When water heaters age and get older, their thermostat and heating element ages and often deteriorate. When this starts to happen, the flame will become inconsistent. And this could become dangerous, potentially causing a fire. The fire risk is worse if the water heater is in the garage, susceptible to wind or changes in air supply caused by someone opening or closing a door.
Be Extra Cautious Using Space Heaters
Space heaters are only to be used with extreme caution. They are considered the cause of an estimated 74 percent of fire-related deaths in the U.S. each year. The best way to prevent a home fire caused by a space heater is to purchase one with an emergency cut-off mechanism to shut off automatically if it gets tipped over by accident or knocked down. Also, it would be best if you never left space heaters unattended.
Professional Furnace Inspection
Consulting a professional to check and inspect your furnace and all its related equipment, cleaning all the various parts, and performing a tune-up is important heading into the winter months.
Our home heating experts can troubleshoot your heating equipment from top to bottom and perform detailed diagnostics to identify minor problems before they evolve into major problems that are systemic and could cause widespread damage and even outright furnace failure.
Heat Pump Services
We Can Service Your Heat Pump in Troy, OH!
Heat pumps can replace both the furnace and the air conditioner in a residential HVAC system. If you're looking for a single unit to use during the winter and the summer (environmentally friendly and energy-efficient), you should check out our wide selection of heat pumps!
If you have already have a heat pump in your Miami Valley, Ohio area home and you're online looking to find a fast and reputable heat pump repair technician that's affordable, call our trusted team here at Troy Furnace & Air Conditioning today! We can perform a Heat Pump Tune-Up or install a brand new unit.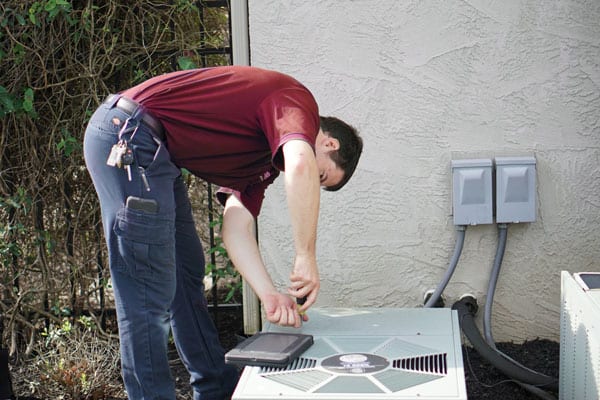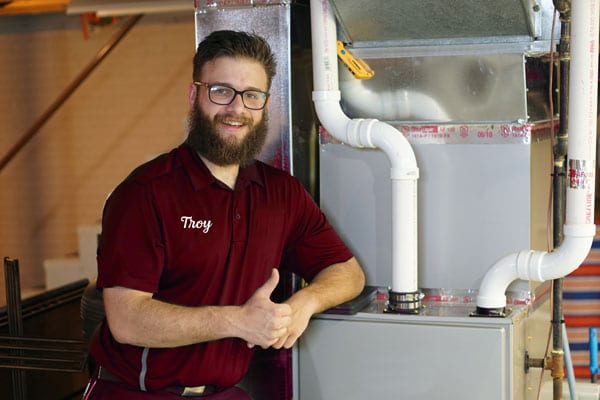 Heating System Installation in Troy, OH
We're the Furnace Installation Experts in Miami County, OH
Furnaces are complex and expensive machines. They are crucial to our winter comfort and safety, and they offer our families protection from the brutal Ohio winters. So when the time finally comes that you need to replace your home heating equipment, finding an HVAC company that offers high-quality products and superior services at low price rates can be difficult. Troy Furnace & Air Conditioning offers gas and electric furnace installation and replacement at prices in Miami Valley.
We've built relationships with the top manufacturers in the business, such as Trane, Lennox, Amana, Rheem, and many more. We also offer our parent company's private label. If you're looking for budget-friendly heating system installation in Troy, OH, call us at (937) 230-5221.
Financing Options in Troy, OH
Buy Today, Pay Over Time with HVAC Financing
Are you looking to upgrade your home's heating or cooling system or need help covering the cost of repairs? Check out our current financing offer! We have partnered with Wells Fargo Bank to help our customers keep their home comfortable year-round.