Service Area Locations
Expert Heating, Cooling & Indoor Air Quality Services in Medway, OH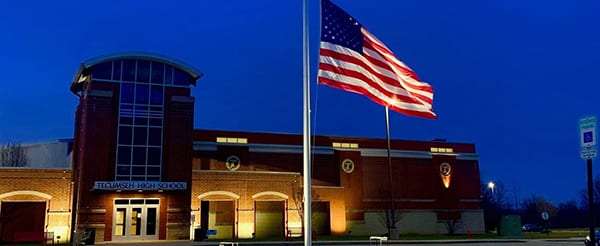 Troy Furnace & air Conditioing
Getting to Know Medway, OH
A perfect "mid-way" point between Dayton and Springfield, the town of Medway is in Clark County. The town has a population of around 4,100 people and is located close to the adjoining communities of Crystal Lakes and Park Layne. Medway lies inside the Tecumseh Local School District; their high school mascot is the Arrows.
During the American Revolutionary War, Medway played an important part. In 1782, Gen. George Rogers Clark led more than 1,000 soldiers (most notable among them was the infamous Daniel Boone and Simon Kenton) across the Ohio River where they fought several battles with British soldiers. The Shawnee Indians, who were at the time allies of the Red Coats, slowly withdrew during the first few days before finally engaging American forces about seven miles west of Springfield at the present-day site of Medway. After several hours of fighting, both sides suffered moderate casualties before scattering the small Shawnee rearguard. The victory against the Shawnee in the Medway area near Mad River Valley helped in part secure the entire Ohio Territory for the Colonials.
Rogers later stated that the area that is now Medway was of substantial strategic significance to the American cause because "the Mad River was the artery to the Miami River, and the Miami, the Ohio River thereto."
Because Medway was of such strategic importance, officials from the federal government encouraged many veterans to use their war pensions to settle in the area. Many of the descendants of those Revolutionary war families still reside in the village today.
Schedule Now
Medway, OH Homeowners Can Count On Us!
No matter what sort of HVAC problem arises, we are always standing by, ready to come out and get your comfort-making equipment back online. Comfort is our calling, and we aren't comfortable until you're in total comfort. Family-owned and operated, and satisfaction is guaranteed!
Throughout Ohio's frigid winter months, we offer emergency furnace repair and heating and air system installation and replacement for residents looking to stay warm and safe. Regardless of what your particular home heating system needs may be, we furnace and heat pump services at affordable prices with simple and user-friendly financing available. We offer dependable air conditioner services for the summer, such as A/C repair, air conditioner maintenance, and AC installation! We also service heat pumps for cooling.
Furthermore, we are also more than happy to offer residents in Medway, OH our year-round AC maintenance and furnace maintenance programs if you're looking to get the most from your air conditioning system, furnace heater — or any other HVAC system for that matter with seasonal maintenance, which should be done every year to keep your systems' factory warranties active. Learn more about our maintenance program.
Our NATE-certified heating and cooling technicians can clean your air duct system and repair leaking or loose ductwork; we install new duct systems and extend existing duct systems into new additions to the home, expansions and renovations, as well as HVAC changes and upgrades. We offer thermostat, humidifier, and other Indoor Air Quality upgrades at installation, just ask your technician!
So if you're asking questions like "why is my air conditioner blowing warm air?" or "why is my heating system not turning on?" or "why isn't my A/C working properly?", or "who's the best HVAC company near me?" we would be more than happy to come to your home promptly and get you back to breathing easily in superior comfort with peace of mind.